San Diego ATV Accident Lawyer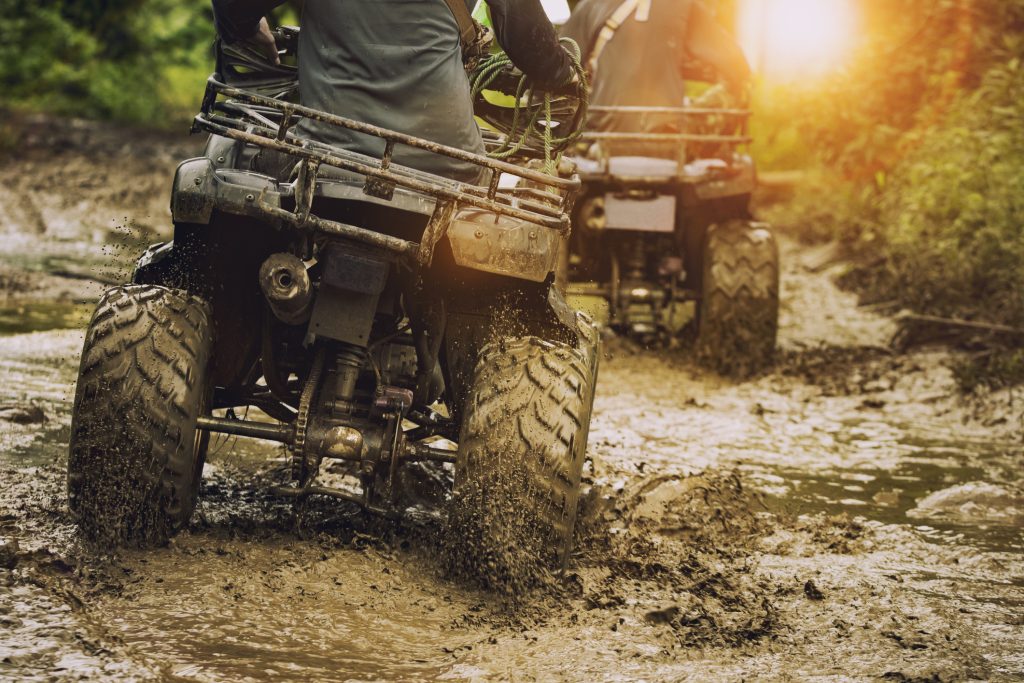 Due to the vehicle's unprotected nature, an All-Terrain Vehicle (ATV) accident can be devastating for the victim and his or her family. According to the Consumer Product Safety Commission, California is among the top five deadliest states with regard to ATV accidents. Every year, nationwide, an average of 100,000 ATV accidents occur with around 600 deaths.
If you or your loved one was injured in a San Diego ATV accident, you may be eligible to recover for your accident. Your compensation will depend on the circumstances of your case, whether it was caused by the actions of another person or the failure of some feature on your vehicle. 
At Harker Injury Law, our personal injury lawyers are ready to hear about your case in a free consultation to see if we can help. Contact us today at our San Diego office to get a free consultation with one of our knowledgeable attorneys. Our San Diego personal injury law firm has experience in personal injury cases throughout Southern California. 
Common Types of ATV Accidents
Since ATVs are meant to be driven over all sorts of terrain, they are often designed to be more difficult to tip over. However, design defects in these vehicles have led to serious injuries. In addition, reckless driving can cause the vehicle to lose control. 
Some of the most common causes of ATV accidents include:
Rollovers

Tire blowouts

High-speed collisions
If your ATV accident was caused by one of these events or another cause, you may deserve compensation. The best way to get answers is to speak with our experienced San Diego, CA, ATV accident lawyers. 
Different Kinds of All-Terrain Vehicles
An all-terrain vehicle is, by its definition, meant to be driven on all kinds of terrain, including off-road. There are both single-passenger and two-passenger ATVs which can be four-wheelers or otherwise.
Different kinds of all-terrain vehicles include:
Utility

—

Created to carry or haul extra items; commonly used by hunters

Sport

— L

ightweight and created for people who want to drive fast on the roughest terrain

Side by Sides (SxS)

—

Similar to a golf cart, used to carry multiple people and cargo; sometimes used by the military and firemen

Kids'

—

Designed for children; can only hold a maximum of 100 pounds 
No matter what type of ATV was involved in your San Diego accident, you may have assumed that it was safe to use. However, it's often impossible to anticipate the risk posed by manufacturers and fellow drivers. 
Injuries From ATV Accidents
Accidents involving ATVs can be just as serious as those involving cars or motorcycles, even more so due to the lack of protection of many riders. In a rollover or high-speed collision, riders are often thrown from their vehicles, causing severe injuries. 
Common injuries seen in ATV accidents include:
Broken bones

Traumatic Brain Injuries

Internal bleeding
Many quad riders fail to use safety features such as seatbelts and helmets to protect against injury. Even with these protections in place, an ATV accident can turn ugly quickly. If someone else's actions caused or contributed to your accident, you shouldn't have to suffer the financial consequences alone. 
ATV Insurance and How Lawyers Can Help You
In California, as in many states, all-terrain vehicle accident insurance is not mandatory. Additionally, these vehicles are not covered under your usual car accident insurance policy, they must be insured separately. Even still, getting ATV insurance is highly encouraged.
ATV insurance functions similar to car accident insurance where it can potentially cover you, passengers, and other drivers in the event of a collision. There are different kinds of coverage, including:
Liability

Collision

Comprehensive
The type of insurance you purchase may determine whether or not your insurance will compensate you, depending on the circumstances of your accident. 
Insurance companies often seek to give you the lowest amount possible, in order to save money for their company. Don't feel like you have to deal with their tactics alone. Instead, hire a San Diego personal injury attorney to help you. 
What to Do Immediately After an ATV Accident
If you have been in an ATC accident, it's important to take the following steps immediately after: 
Seek medical attention

—

Even if you do not feel your injuries are serious, it's extremely important to be cleared by a medical professional before leaving the scene of the accident

Call the police

—

Make sure to get a copy of their accident report

Document what happened

—

Take pictures of the vehicles, the location, the ground, and get contact information from witnesses and other drivers

Call the insurance company

—

Get the ball rolling on your claim, but remember not to say anything about whether or not you had any fault in causing the accident

Contact a California ATV accident attorney 
How to Prevent ATV Accidents
ATVs can be fun and safe pastime vehicles. However, in order to keep them that way, there are some important things to do. The Consumer Product Safety Commission urges riders to always follow these ATV safety tips:
Never drive ATVs on roads

Do not allow a child younger than 16 to operate or ride as a passenger on an adult ATV

Do not drive ATVs with a passenger or ride as a passenger, if it is a single-rider model

Always wear a helmet and other protective gear such as eye protection, boots, gloves, long pants, and a long-sleeved shirt

Get hands-on training from a qualified instructor
Always remember to do research on your model of ATV, maintain it well, and keep underage riders off the vehicle. Following these guidelines will keep your hobby safe and fun. 
What You Can Claim With the Help of Experienced Attorneys
Recovering from a four-wheeler crash can involve costly medical bills, rehabilitation fees, and loss of property and time from work. All of these financial consequences can take a big toll on an ATV accident victim and his or her family. 
If you are struggling after your four-wheeler or three-wheeler accident, you don't have to suffer alone. If someone else contributed to causing your accident, a lawyer can help you determine if you deserve compensation for your medical bills, pain and suffering, and more. 
Don't trust that the insurance company is offering you the highest amount you could receive. If you speak with a Southern California personal injury lawyer at Harker Injury Law, you will learn what you may be able to recover during your free consultation. 
Our San Diego ATV accident lawyers can help you recover financial compensation for:
Medical bills

Lost wages

Pain and suffering
You need to focus on your recovery — let your attorney focus on justice! We can take on the hassle of the paperwork and insurance negotiations on your behalf while making sure you get the full amount of compensation.
Contact California ATV Lawyers Who Care
Whether you have been injured in an ATV wreck in San Diego, Escondido, Riverside, or the surrounding areas, our personal injury law firm is here to help. Contact us to schedule a free consultation today to talk about your San Diego accident case with a personal injury attorney, and let us fight for your rights.
We're not like any other law office because we don't take a one-size-fits-all approach to our many cases. Rather, we know that your case is unique. You need a lawyer who understands this. It makes a huge difference when you have an attorney who can be your advocate.
Harker Injury Law is a law firm that is known for having a team of attorneys that is wholly compassionate and absolutely dedicated. We truly care about each and every case, big or small. Contact us at our San Diego office today to let us help you today!