San Diego Product Liability Lawyer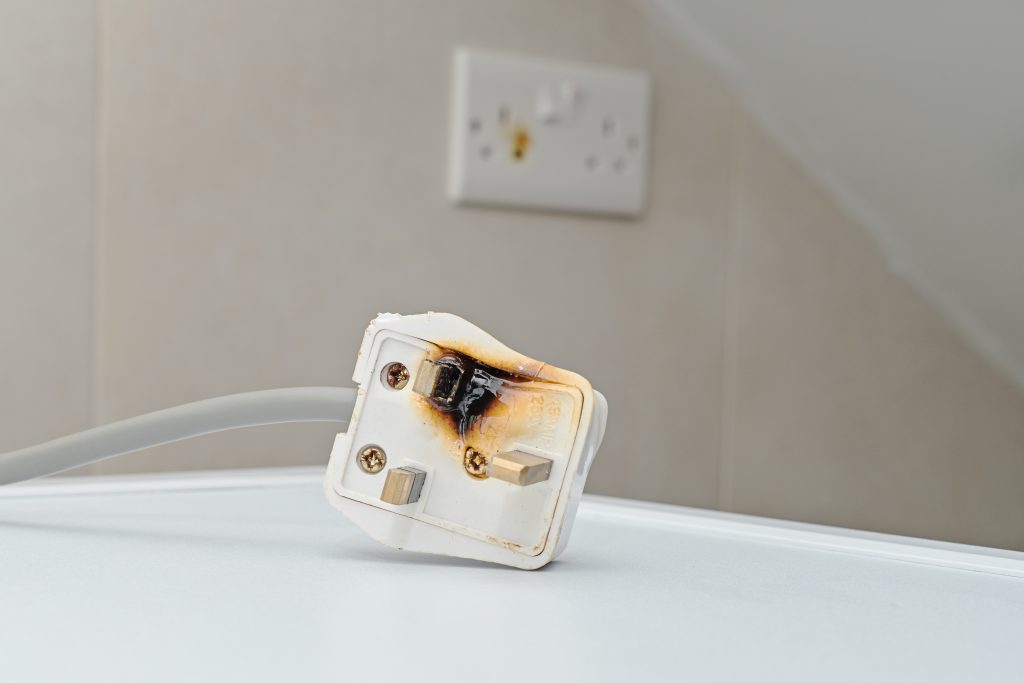 Every day, consumers in California use a variety of products. As a consumer, you expect what you buy to function properly. Yet, each year, thousands of people are injured by defective products. If you or someone you care about has been injured by a defective or dangerous product, Harker Injury Law wants to help you.
Our personal injury attorneys understand that suffering an injury can be traumatic. We know that the recovery process can be time-consuming and exhausting. Our law firm wants to reduce your stress during this time and help you receive full and fair compensation.
At Harker Injury Law, a considerate product liability attorney can provide you with legal advice and assistance. Our experienced team can help you pursue a product liability case in the San Diego area. Contact our law firm today to schedule a free case evaluation with a personal injury lawyer. Fill out the online form or call us at 760-INJURED.
How a San Diego Product Liability Lawyer Can Help You
Understanding products liability law is both complex and challenging. In products liability cases with obstinate guilty parties and insurance companies, the stress can be enormous. However, attorneys with experience and resolve can handle this type of difficult liability litigation for you.
Fighting these types of disputes while enduring a personal injury or the grief of wrongful death due to defective products, you may feel overwhelmed. Having a sympathetic attorney on your side, you don't have to feel defeated.
The liability attorneys at Harker Injury Law are here to help you. Our California attorneys handle cases in: 
San Diego

El Cajon

Escondido

Riverside, and;

Surrounding areas
Our product liability lawyers know how to prove who should be held liable in products liability law cases. Leave the difficult litigation to us so you can focus on your health and family. Call our accident attorneys today for a free case evaluation.
Who Could Be Held Responsible in San Diego in Product Liability Cases?
In the U.S., consumer protection laws, as well as modern production methods, are intended to produce products that eliminate accidents caused by consumer products.
Entities have a legal obligation to make safe products. If an accident occurs, who might be held responsible? Any of the following parties:
The defective product manufacturer

The fabricator of parts for the defective products

The party responsible for the installation or assembly of the product

The wholesaler

The retail store which sold the product
Causes of Product Liability Cases in San Diego
Manufacturers, distributors, suppliers, and retailers must work in compliance with product liability law so their products function properly and safely. When products fail to meet specific criteria, these parties may be accountable for the consumers' resulting injuries and complications.
A product liability lawsuit can result from a design flaw, defect, or failure. Here are a few common examples:
Product design defect

– When a product is unsafe or flawed in the design, this means that it is defective from the start. All the units from the manufacturing line are also faulty and dangerous. A failed product design of the manufacturer with defects may cause a whole production line to be recalled.

Manufacturing process defect

– Instead of the design having a flaw, these types of defects occur in an individual product (or several) during manufacturing. These specific products are then purchased with defects and can cause injury.

Product marketing defect

– A product usually includes information, labels, or instructions. These materials must accurately represent the product to the consumers. The manufacturer must also explain the safety risks of the product when used as intended. Incomplete or inaccurate labels and warnings would also qualify as negligence.
If you have been injured by a defective product, you should speak with our product liability lawyers as soon as possible. A San Diego product liability attorney at Harker Injury Law can assist you. Contact us for more information and to schedule your free case evaluation.
Our liability attorneys can focus on how the defective consumer products caused your accident. Our lawyers strive to get you the compensation you require after a defective product has injured you.
Our San Diego Product Liability Attorney Can Help You
Serious injuries or wrongful death can result when we use a harmful, defective product. An accident that causes these injuries can cause emotional and physical pain. In an instant, you can find yourself suffering and in pain. 
Additionally, you may be bombarded by unexpected medical expenses and lost wages. The emotional distress in this situation can be altogether overwhelming.
The Harker Injury Law firm is here to help. Our lawyers can file a product liability claim for your injuries on your behalf. What's more, we can provide the legal representation that you need to receive full compensation for your medical expenses, lost wages, and pain and suffering.
Contact us to schedule a free case evaluation with a personal injury attorney. You can also call us at 760-INJURED.