Calculating Damages in Wrongful Death Cases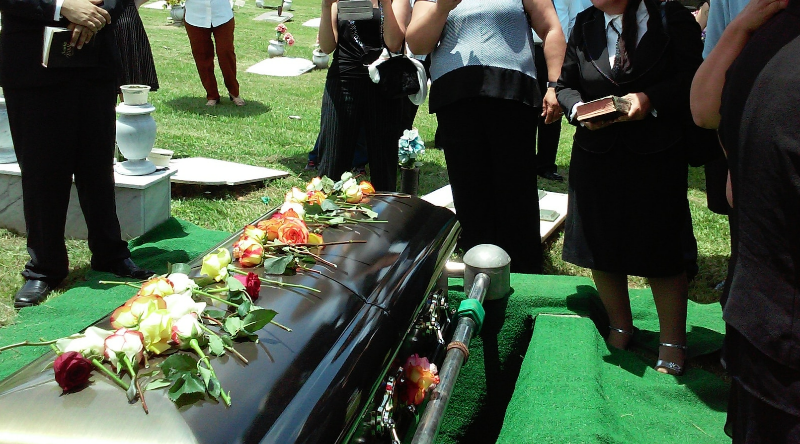 The sudden loss of a loved one in death is an incredibly painful experience. Discovering that someone else's negligence or intentional act caused the fatal incident can be that much more devastating.
Further, a loved one's death can heavily burden an already-grieving family with significant financial difficulties. In such cases, a successful wrongful death claim may result in substantial compensation for the surviving family members.
An experienced California wrongful death lawyer can help you calculate your potential damages and seek them on your behalf. With an empathetic lawyer on your side, you can focus your time and energy on your family's healing.
Understanding Wrongful Death Damages in California
Wrongful death occurs when an individual or entity is found liable for another's death. Such claims are often brought after a fatal car accident, medical malpractice, and other serious negligence. Sadly, such claims occur far too often.
A wrongful death claim is a civil action brought separately from any criminal charges that may be related to the accident. Wrongful death damages are intended to financially compensate grieving families for the losses and expenses associated with the death of their loved one.
In California, the victim's spouse, domestic partner, children, and other surviving family members may be eligible to receive damages by means of a wrongful death claim.
How to Calculate Wrongful Death Damages
Accurately determining damages in a wrongful death case can be complicated. Multiple factors must be considered to reach a fair compensation amount.
The following are essential considerations in determining the damages you are owed after the death of your family member.
Economic damages
Economic damages refer to the financial harm you have suffered due to your loved one's death.
These financial losses may include:
The deceased's expected lifetime earnings
Potential inheritances
Medical expenses related to the fatal incident
Funeral expenses
Lost medical coverage or health insurance
Lost pension or retirement benefits
Household services performed by the deceased
Losing the anticipated financial support of a loved one can have far-reaching consequences. Damages calculated must carefully include all potential monetary losses. Thereby, they will fully meet your current and future financial needs.
Since a specific monetary value can be assigned to economic damages, they are easier to establish in most wrongful death cases – compared to non-economic damages.
Non-economic damages
When you lose a loved one in death, you suffer more than just financial burdens. Non-economic damages in a wrongful death case can compensate you for pain and suffering associated with your loss.
Non-economic damages may include such things as:
Mental anguish, emotional distress, grief, and PTSD
Loss of advice, care, and support
Surviving spouse's loss of companionship and protection
Surviving minor children's loss of parental training, companionship, and guidance
The deceased's pain and suffering prior to death
It can be difficult to assign a monetary value to such intangible losses. Nonetheless, seeking compensation for losses of this kind can help ensure your family's long-term financial and emotional well-being.
Punitive damages
In some wrongful death claims, punitive damages may also be appropriate. Such damages are awarded in cases where the defendant's negligent actions or intentional acts were particularly egregious or malicious.
Punitive damages are intended to punish the responsible party for his or her gross negligence or for the intentional harm inflicted on your deceased family member.
Court and legal expenses
In addition to the damages discussed above, you may be eligible to receive compensation for your court costs, attorney's fees, and other expenses associated with the wrongful death suit.
Each wrongful death claim is unique. A knowledgeable attorney can guide you through the legal process and help you understand the wrongful death compensation that may be available to you and your family members.
Additional Factors That Impact Wrongful Death Settlements
Wrongful death settlements or jury awards can differ widely. They depend greatly on the circumstances of the wrongful death and the impact it will have on the surviving family members.
Factors that will likely affect the compensation amount in a wrongful death settlement include:
The decedent's income as well as future income potential
The decedent's role in the family; such as primary income provider or caregiver
Whether the decedent had minor children
The decedent's training and education
The decedent's health before his or her death
Medical expenses incurred prior to the victim's death
The decedent's age
Emotional pain suffered by the surviving family members
The circumstances of the wrongful death; was it an accident, intentional act, medical malpractice, etc
The damages awarded in a wrongful death settlement will also depend, to some extent, on the resources of the liable party. A wrongful death lawsuit against an insurance company or other large entity may result in a larger compensation award. These types of defendants have the resources to pay significant judgment amounts.
An experienced wrongful death attorney can help establish the facts of your case and ensure that every single one of your family's losses are taken into account. In this way, he or she will explore all potential avenues to a fair settlement agreement.
Calculate Wrongful Death Damages With an Experienced Attorney
Unexpectedly losing a loved one in death can leave you shattered emotionally. You may feel that, in a single moment, everything you envisioned for your future is changed. Additionally, the financial losses associated with your loved one's death may impose a staggering burden on your family.
This is no time to go it alone. You need the support and guidance of a well-practiced wrongful death attorney.
Calculating wrongful death damages can be time-consuming and emotionally taxing. The compassionate wrongful death lawyers at Harker Injury Law are here for you in this time of need. When you put your case in our hands, we can take this burden off your shoulders.
In wrongful death cases, it is our goal to ease the pain of grieving families by seeking just and fair compensation. Therefore, we will do everything in our power to hold negligent and reckless parties accountable for their actions.
Please don't wait. Click here or call 760-INJURED to schedule a free legal consultation, at no risk to you. A member of our legal team is standing by to help 24 hours a day, 7 days a week.