Understanding Wrongful Death Lawsuits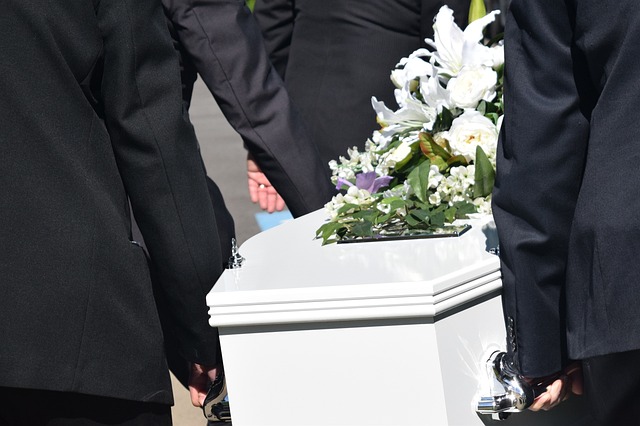 We often hear about accident victims pursuing compensation for their injuries. Yet, when an accident is fatal, how can the surviving relatives of the deceased seek justice?
Wrongful death lawsuits protect the rights of family members – people whose lives have been rocked by the wrongful death of a beloved parent, spouse, sibling, or other relation. If you find yourself in this position, a wrongful death claim could help you to cope financially with the loss of support your family member previously provided.
It's natural to have many questions about wrongful death suits, including:
What is the definition of wrongful death?
Who can file a wrongful death lawsuit?
What kind of damages could I pursue?
This guide of ours will answer these questions and more. The compassionate and experienced wrongful death lawyers at Harker Injury Law are here to address your additional concerns as well. Reach out to us and schedule a free case evaluation by filling out our online form today. 
Defining Wrongful Death
Under California state law, wrongful death is defined as "the death of a person caused by the wrongful act or neglect of another." A wrongful death lawsuit allows certain parties, mainly family members, to pursue damages in connection with their loved one's death.
The difference between wrongful death lawsuits and criminal proceedings
Wrongful death lawsuits are civil proceedings. They exist to pursue financial compensation, not criminal convictions.
A person or entity may also face criminal charges in connection with the death of your family member. However, this is completely separate from any wrongful death lawsuit the surviving spouse or other relative may choose to file.
One key difference in criminal and civil cases is the burden of proof. Civil cases have a lower burden of proof than criminal ones. Therefore, even if a person is found not guilty in a criminal case, he or she may still be found liable in a wrongful death lawsuit.
A qualified and experienced wrongful death lawyer can talk you through the differences. He or she can explain the legal avenues that you can pursue to give you the greatest chance of success.
Establishing a wrongful death case
To be found liable for another person's death, a person or entity must have had a legal duty of care toward that individual. When that party fails in their legal duty of care and a person's death occurs, it may be considered a wrongful death.
To establish this, a wrongful death claim must prove the following:
The at-fault person or entity acted negligently or intentionally committed a wrongful act, which may constitute criminal conduct in certain cases
The decedent died due to the wrongful act
The decedent's death resulted in losses for which damages are due
Who to sue in a wrongful death lawsuit
Some cases are straightforward, such as a single-car accident involving a pedestrian. Others – such as those involving multiple vehicles, poor road conditions, or a driver over the legal alcohol limit – can be very complicated.
In such scenarios, at-fault parties could include:
The drivers of the vehicles
The municipality for not maintaining the road
Individual government employees who were negligent in their duties
The person or business that sold alcohol to the intoxicated driver
Trying to establish liability in such a case without qualified legal help would be very challenging. Wrongful death attorneys have the resources to investigate what led up to your loved one's death and build a strong case for compensation. This may involve pursuing multiple parties to seek justice on your behalf.
Types of Wrongful Death Cases
In many situations, surviving family members have the right to file a wrongful death lawsuit in the civil court system and pursue damages in California. The following are just a few examples of common types of wrongful death cases.
Medical malpractice
We all understand that medical procedures come with risks, and most deaths in clinical settings are not the result of medical malpractice. Yet, if any of the following occurred in relation to your loved one's death, you may be able to pursue a legal claim.
Medical malpractice could be:
Errors during surgery
Misdiagnosis of a serious medical condition
Incorrect medication or inaccurate dosage
These are just a few examples of the wide range of scenarios that could constitute medical malpractice. A wrongful death lawyer can assess your case and advise whether you have grounds to proceed.
Car, motorcycle, or truck accidents
The California Office of Traffic Safety reports that 4,285 people died on the state's roads in 2021. If negligence, recklessness, or intentional actions caused the death of your loved one on the road, you may be able to file a wrongful death suit.
Vehicle accidents can be complicated, and several parties may be liable. California law follows the principle of joint liability, which allows the family to pursue litigation against more than one party.
Accidents
Sometimes accidents are simply tragedies and no one is to blame. However, factors such as poor maintenance and other forms of negligence can lead to drownings in swimming pools, slip-and-fall fatalities, and serious amusement park accidents.
Workplace accidents
Under California law, it is not usually possible to file a lawsuit in a civil court for wrongful death at work. Instead, claims can only be pursued under workers' compensation laws. These laws only cover economic damages, such as lost wages and funeral expenses.
However, if another party was even partially liable, it may be possible to file a civil case. An experienced wrongful death attorney can analyze your case and explain your options.
Determining whether you have a case
Each case is unique and has its own challenges. You may worry that your loved one's death does not meet the criteria for wrongful death.
Whatever the circumstances of your loved one's death, a wrongful death attorney can provide the legal advice you need. A free consultation could shine a light on legal options you had not considered previously.
Who Can File a Wrongful Death Lawsuit in California?
The California wrongful death statute identifies several people who have the right to file a wrongful death claim, including the following.
Close family members
First priority to file a wrongful death suit goes to the deceased's immediate family members:
The surviving spouse or domestic partner
His or her grandchildren, if the child is deceased
Others who stand to inherit
If the deceased had no surviving relatives in any of these categories, anyone can file a claim "who would be entitled to the property of the decedent by intestate succession." This could include the decedent's parents or legal guardian if the parents are no longer alive.
Financially dependent individuals
The California wrongful death statute also allows other people who were financially dependent on the deceased to pursue wrongful death damages. This may include:
The putative spouse of the deceased – Someone who believed he or she was legally married to him or her but was not
The putative spouse's children
The deceased person's stepchildren
If you are reading this and don't feel you fall into one of these categories, there's no need to quickly conclude that you don't have a case. The California wrongful death statute goes into great detail on who does and does not qualify. An experienced California wrongful death lawyer can evaluate the facts of your case and provide the guidance you need.
California Wrongful Death Statute of Limitations
The statute of limitations for wrongful death lawsuits in California is only 2 years from the death of the individual. This means that if you wait longer than 2 years to file a wrongful death lawsuit, you will almost certainly miss out on the opportunity to sue.
The statute of limitations for workplace accidents in California is different. Under California Labor Code § 5406 (2020), proceedings must begin within 240 weeks of the date of the injury and 1 year from:
The date of death, if within 1 year of the date of injury
"The date of last furnishing of any benefits under Chapter 2 (commencing with Section 4550) of Part 2" of the California Labor Code, if the death occurs more than 1 year after the injury, or;
The date of death, if it is more than one year after the injury and compensation benefits have been provided
It's clear that the law around wrongful deaths that occur in the workplace is complex. Therefore, whether your loved one's death occurred at work or elsewhere, you should seek legal advice as soon as possible and file suit within the time limit.
The sooner you file wrongful death claims, the sooner you may receive compensation if your case is successful. You'll also have greater peace of mind knowing that your case is in progress.
Damages in Wrongful Death Suits
Damages, or financial compensation, in successful wrongful death lawsuits, fall into two categories: economic and non-economic damages.
Economic damages
Surviving family members may receive compensation for the loss of financial support their loved one would have provided. This could include the following economic damages:
Loss of future earnings
Loss of benefits family members expected to receive from the deceased
Loss of household services the deceased would have provided
Funeral and burial expenses
Non-economic damages
Adding to the total compensation owed, non-economic damages puts a dollar value on the intangible impacts of your loved one's death. These may include:
Pain and suffering
Emotional distress
Loss of companionship and/or consortium
Loss of the counsel and guidance of the deceased
In California, there is no cap on damages in wrongful death lawsuits. The only exception to this is in medical malpractice cases, which were capped at $250,000 for non-economic damages until recently.
However, in May 2022, new legislation was signed into law. From January 1, 2023, non-economic damages for each medical malpractice case are capped at $500,000. This cap will increase by $50,000 each year until the case in question is resolved or until the cap reaches $1 million.
When cases go to court, wrongful death settlements are calculated and awarded by the jury under the guidance of a judge. Many wrongful death cases can be settled out of court, though. Your wrongful death attorney can negotiate with the other parties to reach an acceptable settlement without going to trial.
How Damages Are Distributed in Wrongful Death Cases
Although only one person can file a wrongful death lawsuit, the damages will be paid out to surviving relatives. The family can decide how the funds are distributed. When they are not able to do so, the court can determine how the settlement should be distributed.
The court will take into account various considerations, including the level of financial dependence on the deceased and the financial needs of the family member.
Are Wrongful Death Settlements Taxable?
In most cases, wrongful death settlements are not taxable. 
The IRS does not generally consider compensation for injuries or sickness as part of your taxable income. However, if some expenses for which you receive compensation were already deducted as expenses in previous years, you may need to pay taxes on a portion of your compensation.
Wrongful Death Suits vs. Survival Actions
Under California law, the representatives of the deceased person's estate may also pursue damages through a so-called survival action. This is separate from any wrongful death claim and differs in one important way.
Wrongful death claims focus on the losses experienced by the surviving family members and dependents of the deceased. However, survival actions focus on the losses suffered by the victim that he or she could have sued for had he or she survived.
This could include medical expenses, lost wages, pain and suffering, and other losses between the time of the injury and his or her death. If the case is successful, the damages become part of the deceased's estate. The executor would then distribute these funds according to the terms of the person's will.
Why Harker Injury Law Is the Right Choice for You
Wrongful death lawsuits are there to protect your rights at one of the most distressing times in your life. When you decide to sue for wrongful death, it's vital that you choose an experienced attorney to represent you.
At Harker Injury Law, we believe in treating our clients with compassion, respect, and dignity from the first consultation until the conclusion of your case. Yet, when it comes to fighting for your rights, we use all resources at our disposal and play hardball to seek the best possible results.
In one wrongful death case related to a swimming accident, we achieved a settlement of $1.8 million on behalf of our clients. Each case is unique, though, so don't hesitate to contact us to discuss your own legal options and get an estimate of the damages you may be able to achieve.
We're proud to serve the people of San Diego, El Cajon, Escondido, Riverside, and the surrounding areas. Contact us today to schedule your free case consultation.