What to Do If Someone Sues You for a Car Accident in California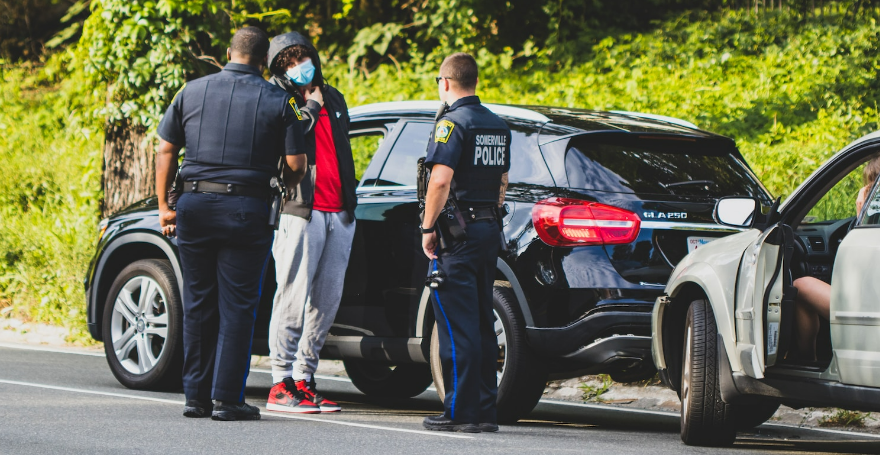 Any traumatic event can make you feel confused and anxious. Yet, car accidents can be particularly stressful.
Perhaps a collision damaged your vehicle. You might be in pain from your injuries. You might even be grieving the loss of a loved one since the crash.
At this critical time, you could be served with a lawsuit. If this happens, what should you do?
At Harker Injury Law, we want you to understand your legal rights so you can make the best possible choices in handling the situation. Please feel free to come talk to us in a free consultation session to get the advice you need.
Seek Legal Counsel After Your Car Accident
Never ignore a personal injury claim or lawsuit that is filed against you. California courts could issue a default judgment against you if you do not respond within a certain period of time.
A default judgment is a ruling granted in favor of the plaintiff, the person seeking compensation. This settlement will be based on evidence provided by this party since the defendant has not responded.
As with all out-of-court settlements, you must pay the party who sued you whatever is deemed a fair settlement. This payout may not be based on your best interests.
If you are being sued, you should seek professional assistance immediately. Your words and actions can make a large impact on the outcome, but an experienced lawyer can guide you, ensuring that you avoid common mistakes that could land you in an even more difficult position.
At Harker Injury Law, we offer free consultations to those involved in car accident cases. Your own no-obligation discussion with our legal team can put your mind at ease.
Fill out the form at the bottom of the page to schedule a car accident case review at your earliest convenience.
Notify Your Insurance Company
The State of California requires motor vehicle owners or operators to demonstrate financial responsibility, who must therefore show they can compensate anyone injured in a traffic accident, which likely calls for insurance coverage.
Motorists must carry 1 of 4 types of car insurance:
Motor vehicle liability: The minimum policy limits in California are $15,000 per individual for injury or death. You must carry $30,000 for injuries or death to more than one person. The minimum for property damage is $5,000.
$35,000 cash deposit with the Department of Motor Vehicles (DMV): Funds from your cash deposit are used to cover damages and injuries you cause.
Self-insurance: Self-insurance is for owners of more than 25 registered motor vehicles. You must get approval from the DMV and pay a deposit to receive a self-insurance certificate. You will need to pay any judgment against you within 30 days.
$35,000 surety bond from a licensed company: A surety bond is a third-party agreement. Surety companies guarantee that the second party (you) will pay your obligation to the third party (accident victim).
Policyholders must contact their insurance company to report any accidents involving injuries or property damage. Provide your insurer with factual details, such as the date, time, and where the car accident occurred. You can also give them the contact information of other involved parties.
Yet, you should not assume that your car insurance company is on your side. For-profit businesses are usually most concerned with making and saving money.
Sometimes, insurers ask for recorded statements later used as the basis for denying insurance claims. You have the right to decline being recorded.
To be safe, consult a personal injury attorney at Harker Injury Law before discussing fault with anyone. From there, our experienced attorneys can handle communication with your insurance company for you.
Understanding the Basis of a Personal Injury Lawsuit
California is an at-fault state, where people can recover compensation for car accident injuries and property damage. The money will first come from your surety bond, DMV deposit, or liability insurance.
Sometimes, an insurance company refuses to cover a car accident. For instance, they might claim your insurance policy does not cover the accident type.
In other cases, the expenses of the accident exceed your insurance policy limits. If the damage is $55,000, for example, then a $35,000 policy would leave you short. The accident victim could sue you directly for the remaining $20,000.
No matter the coverage you have, be aware that personal injury lawsuits are based on fault.
Assigning fault
Who was at fault for the accident? Was one person entirely to blame, or were others also partially responsible?
Determining answers to these questions is critical to identify the party responsible for the financial losses caused by the auto collision.
Let's consider who might have a say in the determination of fault:
The parties involved: One driver might admit fault at the accident scene or to the insurance company. To avoid making this mistake, try to remain calm when talking to other parties. Casual remarks can seem like admitting fault, so you must carefully consider what you say. Thus, it's essential to have a lawyer negotiating on your behalf.
Law authorities: The police officer responding to your accident should make a report documenting details of the accident, including criminal charges like driving while intoxicated or speeding. The outcome of a criminal case can potentially have an impact on a related civil lawsuit, though this generally shouldn't be expected in California.
Insurance companies: The job of insurance adjusters is to gather details about the accident. They might take pictures, interview eyewitnesses, and review the police report. Finally, they will inform their company which part is at fault based on the investigation.
Arbitrators: The arbitrator is a neutral entity that can rule on the percentage of fault each party shares. This method allows those involved in car accidents to resolve conflicts without going to trial, though the arbitrator's non-binding decision can be rejected by the parties who will then proceed to court.
Juries: If your car accident lawyer takes the case to trial and represents you in court, a California judge or jury might decide which party is at fault and thus liable to pay damages.
What if there is no one clearly at fault for the collision? For example, weather conditions regularly cause unavoidable car accidents. In such a no-fault scenario, each driver would seek compensation from his or her insurance provider for any qualifying damages.
Determining comparative negligence
Negligence occurs when someone does not operate his or her vehicle safely. A driver might do something or fail to take action, thereby causing an accident. Then, he or she would be liable for what happens next.
For a successful personal injury lawsuit against you, the injured party must prove the following 3 things to be true:
You were driving negligently at the time of the accident
Your actions (or lack of appropriate actions) were the direct cause of the damage
The consequences were foreseeable in light of the circumstances
The main determining factor in negligence is who is most at fault. For example, what if the other driver is 30-percent responsible? You would not be liable for that portion of the driver's damages, but you must pay the rest.
California applies this principle of comparative negligence to car accident cases.
Take prompt action
The California statute of limitations is simply a deadline for taking legal action. A car accident victim has to file a lawsuit before it expires.
Once the personal injury statute of limitations expires, the at-fault driver cannot be sued for compensation except in rare instances.
At our law firm, Harker Injury Law, we pride ourselves on seeing the big picture. Consulting a car accident lawyer can save you from paying out thousands of dollars in unnecessary damages.
Be Proactive in Estimating Damages
If someone brings a car accident lawsuit against you, what compensation can he or she pursue? In California, the at-fault driver is responsible for specific personal injury damages, which are estimated during the pre-trial period.
Medical treatment
Those injured in a car accident can seek compensation for medical bills. Eligible expenses must meet 2 criteria:
The injuries must have arisen from the accident
The treatment must be medically necessary
Who decides if a procedure is reasonable? Legal teams might contact expert witnesses in the medical field. These professionals can provide influential opinions, even testifying in court if necessary.
Examples of qualifying expenses are:
Emergency transport
Hospital stays
Doctor's visits
Diagnostic tests
Anesthesia
Surgeries
Rehabilitative care
Prescription drugs
Medical devices
A California car accident attorney can help you determine what you might owe. He or she can investigate charges to ensure all claimed expenses meet state requirements. Sometimes lawyers can also negotiate with the hospitals or medical providers to reduce costs.
Lost wages
Personal injury cases also count missed income as well, but these damages can only be claimed when the plaintiff's injuries keep him or her from work. Lost wages are based on the amount of income that would have been earned.
Will the car accident victim lose more income in the future? California law allows accident victims to recover anticipated lost earning capacity damages as well.
These costs are usually associated with severe, permanent injuries. For instance, when athletes become paralyzed, they could lose their means of earning a living.
Lost earning capacity is not derived from a precise formula. Some factors that could influence the amount of compensation are:
Whether the incapacity is temporary or permanent
The age of the injured person
The health and life expectancy of the injured person before the car accident
The number of years left before retirement
How the plaintiff earned income (e.g., salary, commission, self-employment)
The plaintiff's employment contract
The work record of the injured party
The ability of the injured to return to work
With a Harker Injury Law attorney in your corner, you can breathe a sigh of relief. We will help you identify and avoid inappropriate liability claims so you can pay out less money in the event of being found at fault to some degree.
Property damage
Some car accident claims include the cost to repair or replace items destroyed in the incident. In legal terms, there are two broad categories of damage:
Real property: This is land or anything permanently attached to it. For instance, a shed built on a concrete slab or a fence is one example. However, something removable or temporary, like a plastic children's pool, is excluded from this category.
Personal property: This term can refer to anything else of value. Vehicles, electronic devices, or infant car seats fall into this category. Your insurance company might cover car rental costs during repairs depending on your liability coverage.
Some – but not all – car insurance policies cover property damage.
If you can, take photographs and videos of the accident scene, even if there was no visible damage to your car or the other drivers'. Your thorough documentation will establish the actual state of the vehicles. Otherwise, another driver could try to blame you for unrelated issues later on by means of a lawsuit.
Non-economic losses
Non-economic damages are non-monetary, subjective accident losses, such as:
Diminished life enjoyment
Disfigurement (loss of limbs or appendages)
Emotional anguish
Pain and suffering
Loss of family relationship (in wrongful death car accident cases)
Under California law, some drivers cannot collect compensation for non-economic losses. For instance, the following factors would likely disqualify a liability claim or lawsuit:
The claimed bodily injury was sustained by the owner of an uninsured vehicle
A personal injury lawyer can determine whether you are liable for non-economic losses. He or she can also calculate to see if you have sufficient insurance coverage for the costs.
Defend Yourself Against a Personal Injury Lawsuit
Whether or not you are at fault for the collision, being the defendant in a car accident lawsuit is frightening.
If you feel guilty or panicked, you could hastily accept an unfair settlement offer too soon. Even when you are sure of your innocence, you must take time to prove it.
A personal injury attorney with Harker Injury Law can help you understand the demand letter you receive as notice of the claim against you. Our team can assist you every step of the way.
At this pre-trial stage, your lawyer can continue negotiating with the other driver. He or she can still decide not to file a lawsuit.
If you receive a summons or a complaint, the other driver has already filed a car accident lawsuit in court. When this happens, your personal injury lawyer will investigate the car accident, prepare your defense, and continue working for a pretrial settlement.
If the other driver contributed to the accident, you could file your own lawsuit in response (commonly called a countersuit). Your legal counsel can let you know whether you qualify to do this.
Enlist Assistance From Harker Injury Law
As soon as you receive notice of a car accident lawsuit filed against you, reach out to us. At Harker Injury Law, we understand how complicated a lawsuit can be.
Every case unfolds differently. Your decisions can make a significant difference in the final outcome.
Let one of our attorneys start guiding you right away. A qualified lawyer can secure evidence to protect you, and getting started early can give you the greatest chance of success.
Submit the form at the bottom of the page to schedule your free consultation with the experienced legal team of Harker Injury Law. We are ready and waiting to help.