What to Do After a Motorcycle Accident in California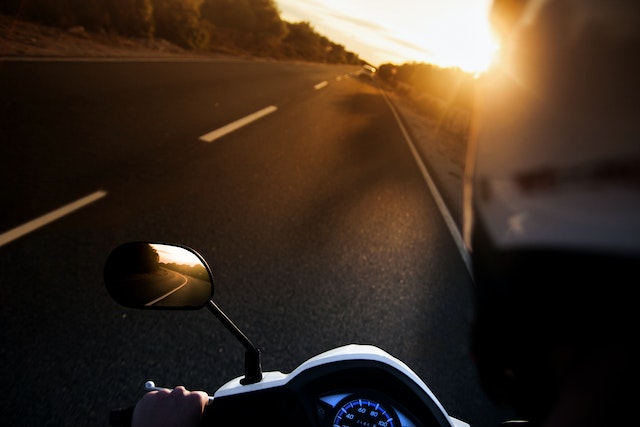 The number of motorcycle sales is actually increasing, according to one source. Yet, the threat of a motorcyclist being involved in a motorcycle accident and suffering injuries is real.
In just one recent year, 82,528 motorcycle riders were injured in motorcycle accidents. When you find yourself among this number, you have to be prepared to act decisively.
In the aftermath of a motorcycle accident, there are certain actions to take and others to avoid. Following the right steps can make a difference in the outcome of your claim.
What You Should Do Immediately After a Motorcycle Accident in California
As a motorcyclist, you know that you are more exposed to dangers than passengers in enclosed motor vehicles. So you may take extra steps to protect yourself. These steps may be wearing a helmet and easily visible leather clothes.
Also, you may practice safe riding, such as obeying speed limits and avoiding tailgating or lane splitting. Even still, you cannot control the actions of other drivers on the road. As such, a motorcycle accident may occur.
It is true that not every motorcycle accident scenario is the same, but the following list highlights some general steps that you should take immediately after an accident:
Move to a safe area: An initial reaction after a motorcycle crash may be to stay with your motorcycle at the crash site. However, doing so can put you at risk of being hit by other vehicles passing by. So you should instead immediately move yourself to a safe location. Do not attempt to move your motorcycle, since doing so could worsen your injuries.
Check for visible injuries: After moving to a safe area, check for injuries. Look for bruising, cuts, or burns on your body. Do not ignore any feeling of dizziness, headaches, or ringing in the ears. These may be symptoms of a more serious type of injury needing medical attention.
Seek medical attention: If you notice you've been injured, call or ask someone to call for medical assistance. Although an injury may appear minor, still call 911 for emergency services since your condition may prove to be more serious than it appears. This is especially true regarding head injuries.
Take pictures: If you are able, use your phone to take pictures of the accident scene while waiting for the paramedics to arrive. This would include photos of the damage to the vehicles involved, skid marks and hazards on the road, and any injuries you may have sustained. The more pictures you take, the more accurate experts can reconstruct the accident scene.
Exchange information: Gather information from the other driver involved in the accident. This would include the other driver's name, driver's license number, insurance information, and license plate numbers. If there are other parties involved, get their information too.
Get witness information: In the aftermath of a motorcycle accident, there usually are eyewitnesses. Seek to obtain witness statements and contact information. Eyewitness testimony could prove to be vital in the event the at-fault party seeks to lessen or deny responsibility.
Talk to the police officer: Once the police officers arrive on the scene, explain what happened using as many details as possible. What is written in the traffic accident report could be crucial to the outcome of your personal injury claim.
Do not admit fault: Even in a situation where a motorcycle crashes into another vehicle, a motorcyclist should not admit fault at the scene. In some cases, an investigation may reveal the accident was caused by other factors, perhaps a faulty part or weather conditions. Admitting fault may cause you to lose out on compensation for damages.
What You Should Do Later After a Motorcycle Accident in California
Once you leave the motorcycle crash scene and your injuries have been attended to, you should take the following extra steps:
Visit a medical professional: Maybe you seemed to come away without major injuries that needed immediate medical attention at the scene. Still, you should visit a medical care facility. You will want to have a written record connecting your medical visit to the motorcycle accident. Serious internal injury may not be immediately apparent.
Get an estimate of property damage: If you are able to, arrange to have your motorcycle taken to a repair shop (which your insurance company may do for you). The mechanics will assess the amount of damage to your motorcycle. Keep a copy of the written report or receipts for your insurance company.
Make a written record: As soon as you are able, write down anything that you remember from the accident. The little details of the event, which may fade from memory rather quickly, can have a big impact on your claim.
Talk to your insurance company: After making notes of the accident, call your insurance company immediately. Informing the company of what happened will put on record that your injuries were caused by the accident. Also, your insurance company can report the accident with injuries to the Department of Motor Vehicles within 10 days. This is mandatory in California.
Be cautious when speaking: If you are contacted by the opposing insurance company, watch what you say. The insurance adjuster may ask you for your opinion on what occurred. But, far too often, insurance adjusters are asking such questions to get a statement from you to lessen or dismiss your claim.
Get a copy of the police report: Once it is prepared, get and review a copy of the police report. Make sure that the information contained is correct. If you encounter any errors about the facts, follow through at the local police department to have the report corrected.
Keep copies of records: Get and keep any copies of medical records and expenses. This would include writing down your emotional state throughout the process. Also, note any lost wages you suffered due to the accident. These records may be helpful in establishing amounts of due compensation.
Follow your doctor's orders: Instructions given by your doctor must be followed in order for you to recover. This includes follow-up visits, medications, and therapy. Failure to follow medical treatment will not only prolong the recovery process but may also weaken your claim to compensation.
Be careful using social media: These days everyone likes to talk about what's happening in his or her life on social media. After experiencing a motorcycle accident, though, it is better not to post anything about it on social media. Opposing insurance companies or parties can use what you said in your posts against you to minimize the value of your claim.
Talk to a California motorcycle accident attorney: It is not necessary to contact a personal injury attorney, but there are advantages to doing so. For one, your motorcycle accident attorney would know how to fight to get you fair compensation from the other party's insurance company.
Hire an Experienced Motorcycle Accident Lawyer to Assist With Your Claim
Do not make the mistake of trying to pursue fair compensation on your own for damages suffered in a motorcycle accident. Some people, who have suffered motorcycle accidents, have taken that route only to later feel overwhelmed. Insurance companies have adjusters on hand who are skillful at using tactics to lessen or deny your claim.
Having a team of personal injury lawyers in your corner, like the ones at Harker Injury Law, will help to maximize the amount of your settlement. Our lawyers are familiar with the tactics used by insurance adjusters and know how to counter them. Also, your motorcycle accident lawyer will file a lawsuit if your damages exceed insurance limits.
Your personal injury lawyer will know how to calculate the damages you suffered and get you a favorable settlement. Compensation for loss and damages may include:
Present and future medical bills
Motorcycle damage
Present and future lost income
Household renovation for disability
Expenses for homecare help
Pain and suffering
Loss of enjoyment of life
Compensation for wrongful death
We urge you not to sign anything or to accept any money from an insurance company without speaking to a California motorcycle accident lawyer with our firm.
Get your case in good hands with a personal injury attorney before it's too late. Contact us today to discuss your legal options for free with an experienced motorcycle accident attorney.