When to Hire a Personal Injury Lawyer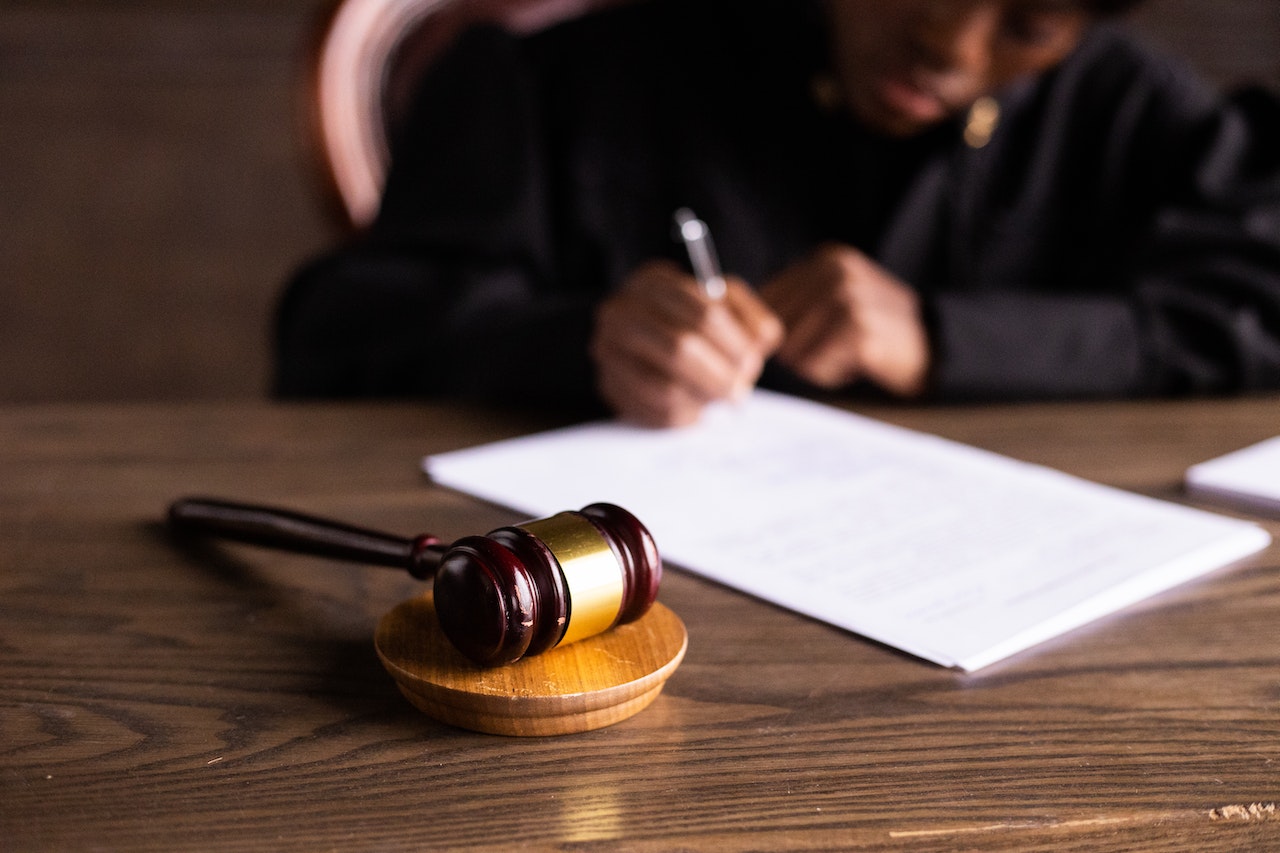 Deciding whether to hire a personal injury attorney after an accident can feel overwhelming. However, knowing when it's in your best interest to seek legal representation is key to your financial recovery.
In this article, we will analyze indications of when hiring an attorney is likely to be most beneficial for you. This gives you the knowledge you need to make a well-informed decision about seeking help from law firms. From there, you can see when and how to get a personal injury lawyer.
If you are considering hiring a personal injury lawyer, we encourage you to reach out to our legal team at Harker Injury Law. We can help you understand your legal rights and how to receive fair compensation for your injuries. Complete the online form to contact our law firm today for a free consultation, or call us at 760-INJURED.
Signs That You Should Hire a Personal Injury Attorney
Every day, countless individuals find themselves facing serious injuries requiring medical attention. It is unfortunate that even as we go about our daily lives, accidents can occur that result in harm. Recent 2021 statistics reveal that there were some 62 million injuries in the US that year.
Injuries can range from minor incidents to severe and life-altering events. From a slip-and-fall or car accident to workplace mishaps or medical malpractice, the potential for harm is ever-present.
Personal injuries are common, but proving they were caused by the negligence of others is a key point in obtaining a fair settlement. A lawyer can help you make this determination.
Let us outline some of the signs that show you should hire a personal injury law firm.
You have suffered serious injuries
What should you do when someone else's negligence is to blame for your severe injuries? It may be appropriate for you to seek medical attention and then pursue compensation. You should not be financially penalized for getting needed medical help.
If you have been involved in an accident, lawyers can aid you in seeking compensation. We understand the costs involved after an injury, such as medical bills, future medical expenses, and lost wages.
What's more, knowing how to calculate and estimate all these costs can be difficult. An experienced lawyer, though, can help you accurately determine these expenses and seek accurate restitution.
Seeking the help of a personal injury law firm can impact the compensation you receive. Legal assistance is particularly important in cases where the accident has led to:
Permanent disability
Temporary disability
Severe/catastrophic injury
Pain and suffering
Liability of the accident is being contested
In some situations, determining the responsible other party becomes a matter of dispute. When fault is disputed, contacting a personal injury attorney immediately is highly recommended. Contested liability can occur in any personal injury case, from a vehicle accident to medical malpractice.
Having experienced attorneys specializing in personal injury cases on your side can prove to be invaluable. They can gather vital evidence to support your personal injury claim, using their legal resources to help in the discovery process of your case.
This investigation involves:
Reviewing police reports
Conducting interviews with eyewitnesses
Scrutinizing medical records
Securing expert witnesses
Your personal injury lawyer can use various methods to build a strong case on your behalf. For one, he or she can ensure that all necessary evidence is collected. Solid evidence can strengthen your legal position.
The accident caused death
If your loved one was involved in an accident that resulted in untimely death, we are so sorry. We want to see that you and your loved ones get justice and closure.
It is important to act on your potential legal claim immediately. This is critical to preserve evidence or investigate the accident scene. The key first step involves getting witness testimony. Next, you should request medical records to be used in the wrongful death claim or personal injury lawsuit.
A personal injury lawyer can help to maximize your recovery. Your attorney can help you and your loved ones heal and move forward in peace.
The insurance company is uncooperative
Knowing what to do after an accident can become more challenging when dealing with insurance claims adjusters. The interests of an insurance company are different from yours.
Your goal is to secure fair compensation that covers your medical treatment and damages. The insurance company has a different goal.
The insurance company aims to minimize its payout. They want to settle personal injury claims swiftly. Often, they will offer an amount that falls far short of what you need.
Identifying the signs of an insurance company acting in bad faith is important. They may use various insurance tactics to prolong the processing of your claim.
Their goal is for you to pass the deadline for filing a personal injury lawsuit; you must be aware of these strategies. A personal injury lawyer can help you overcome these tactics.
Here are some common methods that insurance companies may use to delay your personal injury claim:
Excessive documentation requests: Insurance companies may repeatedly request additional documents, records, or evidence. This can cause a time-consuming process that delays the resolution of personal injury claims.
Lengthy investigation periods: Insurers may extend the investigation phase of your claim. They may conduct multiple interviews, review extensive documentation, or seek additional expert opinions. All these investigations can significantly delay the progress of your insurance claim.
Deliberate slow responses: Insurance companies may intentionally delay their responses. They might be unresponsive to your inquiries, emails, or phone calls. This can needlessly slow down the communication process. The result impedes the timely resolution of your claim.
Lowball settlement offers: Insurance companies want to pay you as little as possible. They may make initial settlement offers that are unreasonably low. They intend for you to accept a lesser amount due to financial pressure. They hope you will want to avoid a prolonged legal process.
Disputing liability: Insurers may contest or dispute the liability of their policyholder. This can create a drawn-out back-and-forth dialogue regarding fault determination. This can delay the settlement negotiations.
Unreasonable claim denials: Insurance companies may deny your claim unjustifiably. They may not give you a valid reason. This can force you to go through the appeals process or take legal action. These actions can result in further delays.
Consult with a knowledgeable personal injury lawyer if you encounter any unreasonable delays in your claim. An experienced attorney can guide you through the process, protect your rights, and take appropriate action to ensure a timely resolution of your case.
The accident involves multiple parties
Some personal injury cases involve more than one at-fault party. This type of case can include a medical malpractice claim, construction accident, or collision involving multiple vehicles. In these cases, an experienced personal injury lawyer becomes invaluable.
When various parties are involved in a personal injury case, establishing liability can become complex. Each party may try to deflect blame or minimize their own responsibility.
These actions require that you have a lawyer. Your attorney can thoroughly investigate the circumstances surrounding your injury, gather evidence, and secure expert witnesses.
Your lawyer can speak with medical professionals and analyze relevant laws and regulations. With this information, your personal injury attorney can build a strong case on your behalf.
Determining how to divide settlement funds can be a contentious issue when different parties are liable. Each party's insurance company may have different opinions on the distribution of compensation. Negotiations can become long and adversarial.
A skilled personal injury lawyer can advocate for your rights. He or she can protect your interests during these discussions.
Your attorney can work to secure a fair allocation of settlement funds. The settlement should reflect the proportionate responsibility of each opposing party involved.
When you hire a personal injury lawyer, you gain a supportive legal advocate who will understand the complexities of your case. Thus, he or she will be ready and able to negotiate on your behalf.
An attorney's knowledge and experience can make a difference in the outcome of your personal injury claim.
What should you do if you find yourself involved in a personal injury case with more than one opposing party? It is essential to consult with a reputable personal injury attorney.
You are unsure of the value of your claim
Understanding the value of your personal injury claim and evaluating settlement offers can be difficult without the necessary expertise and knowledge of personal injury laws. In such situations, it is advisable to seek the guidance of an experienced personal injury attorney.
Determining the fair value of your case involves considering various factors. These include such elements as:
The extent of your injuries
Medical expenses
Lost wages
Pain and suffering
Potential future costs
Damages
How can a personal injury lawyer help you evaluate the value of your claim? By:
Assessing the specific details of your case and gathering evidence from when and where the accident occurred
Applying his or her knowledge of state laws, perhaps analyzing the cost of specificmedical treatment to accurately determine the value of your claim
Considering both the economic and non-economic losses you have suffered to make sure that you are fairly compensated
Providing an objective assessment of the worth of your claim so you can make an informed decision regarding settlement offers
Evaluating settlement offers from insurance companies or the opposing party and comparing them to the true value of your case so you may be advised on whether to accept or negotiate for a higher settlement
By consulting a personal injury attorney, you gain access to their knowledge. You can make use of your attorney's understanding of the legal nuances involved.
What should you do when faced with the complexity of determining the value of your personal injury claim? How can you evaluate settlement offers? Seek the assistance of a knowledgeable personal injury attorney.
Let your lawyer provide you with the necessary advice. Armed with the information and support you need, you can get fair compensation for all past, present, and future costs or damages associated with your case.
A Personal Injury Attorney Can Help Protect Your Rights
As you move forward with your personal injury claim, you need to be aware of your rights and the options available to you in the face of such difficult circumstances. A law firm's goal is to help you stay informed and proactive in this respect.
When you use a firm's legal resources, you can better navigate the complex landscape of personal injury law and protect your well-being.
By hiring an attorney, you gain access to his or her insight into legal precedents and experience in handling similar cases. Your attorney can draw upon past successes to help gauge the potential value of your claim.
Personal injury lawyers can act as your advocate throughout the legal process. They can uphold your rights and fight for the compensation you deserve.
Get Maximum Compensation for Your Injuries, Damages, Pain, and Suffering
No doubt you want to receive the full compensation you are entitled to under California law. You may have concerns about legal fees. However, enlisting the services of an accident lawyer can significantly increase your chances of achieving your goal.
Personal injury lawyers possess specialized negotiation skills. Your attorney can thus resist the pressure from the liable party to settle for anything less than what you rightfully deserve. He or she can fight to ensure you receive compensation for medical bills, other damages, and even mental suffering you have endured due to the accident.
When you consult an attorney, he or she can assist you in evaluating the worth of a valid claim. This is done by taking into account such factors as medical costs, legal costs, and the unique circumstances surrounding your situation.
Having the experienced perspective of an attorney can be invaluable. He or she can greatly assist in determining the appropriate value of your case. With this help, you can understand the full extent of damages and losses you have suffered. After all, you want to get compensation for present as well as future damages.
Your attorney can skillfully negotiate on your behalf when an insurance company refuses to be reasonable. With wisdom in personal injury law, an attorney can use his or her knowledge against the insurance company's interests.
If you want to pursue the maximum compensation owed to you under California law and nothing less, consult with an experienced personal injury lawyer. Make use of your attorney's understanding of personal injury laws to correctly assess the value of your case.
What Types of Compensation Can You Receive?
Whether you were in a car accident or have a medical malpractice claim at hand, don't go it alone. Your lawyer's legal knowledge can greatly enhance your chances of securing fair compensation.
You can receive restitution for the following damages you have experienced due to the accident:
Monetary expenses: Among the most common expenses are current medical bills, future medical services necessary because of the accident, as well as attorney fees. Damaged physical property can be compensated as well. This could include the cost of repairing or replacing a vehicle or other personal items such as cell phones and jewelry.
Non-monetary damages: The most common form of non-monetary compensation is pain and suffering damages. There may also be mental anxiety, depression, and other forms of intense stress experienced due to accidents and associated injuries.
Punitive damages: In some cases, punitive damages can be added to the compensation. These damages are intended to penalize those who demonstrate blatant negligence or disregard for protecting persons.
Harker Injury Law Can Help You
You may feel overwhelmed at the start of recovering from a serious accident. We at Harker Injury Law empathize. When we take on your case, we commit to assisting you throughout this challenging process with a solid legal strategy that can bring you peace of mind.
Legal help can secure your financial future. Of course, determining when to hire a personal injury lawyer isn't easy. Our team of personal injury lawyers has legal experience that can help you.
Our dedicated personal injury attorneys at Harker Injury Law can fight for your rights. We want to help you get the compensation you deserve in your personal injury lawsuit or claim.
Small claims courts in California usually do not allow an attorney to represent a personal injury victim. But if your claim reaches the point of a civil lawsuit, we can represent you and fight for your interests.
We operate on a contingency basis. This means that we only receive payment if you win your case, recovering money from the at-fault party.
Our law firm wants to help you recover compensation for your injuries. We encourage you to take advantage of our free initial consultation. We can discuss how our legal help can help you get restitution — perhaps even more money than the opposing party or claims adjusters may want to pay.
Schedule a free personal injury case evaluation here or call 760-INJURED. Our representatives will be able to advise you on how to get a personal injury lawyer.